Thank you for your interest in Movember. We're always happy to work with journalists and media outlets and we appreciate your help sharing Movember's story and message.
Below you'll find lots of useful information and resources, but if you have any questions please just contact our PR team - we'd love to hear from you.
In addition to general media inquiries, we can also:
Provide a Movember spokesperson for interview, comment or photograph

Find a Movember participant for interview, comment or photograph

Co-ordinate media opportunities with Movember Ambassadors
---
Key Resources
---
Further Information & Resources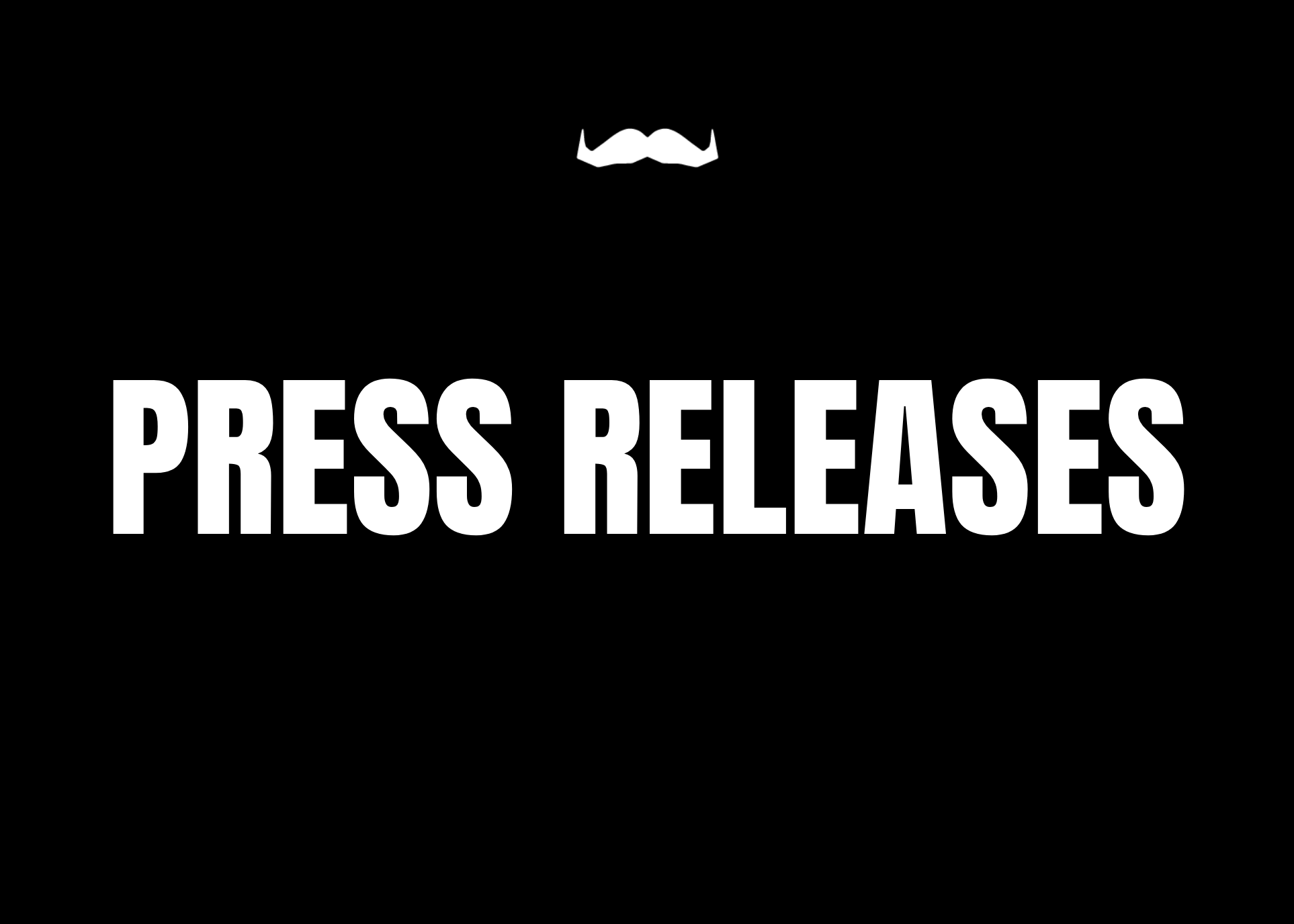 Stay up to date with the latest Movember news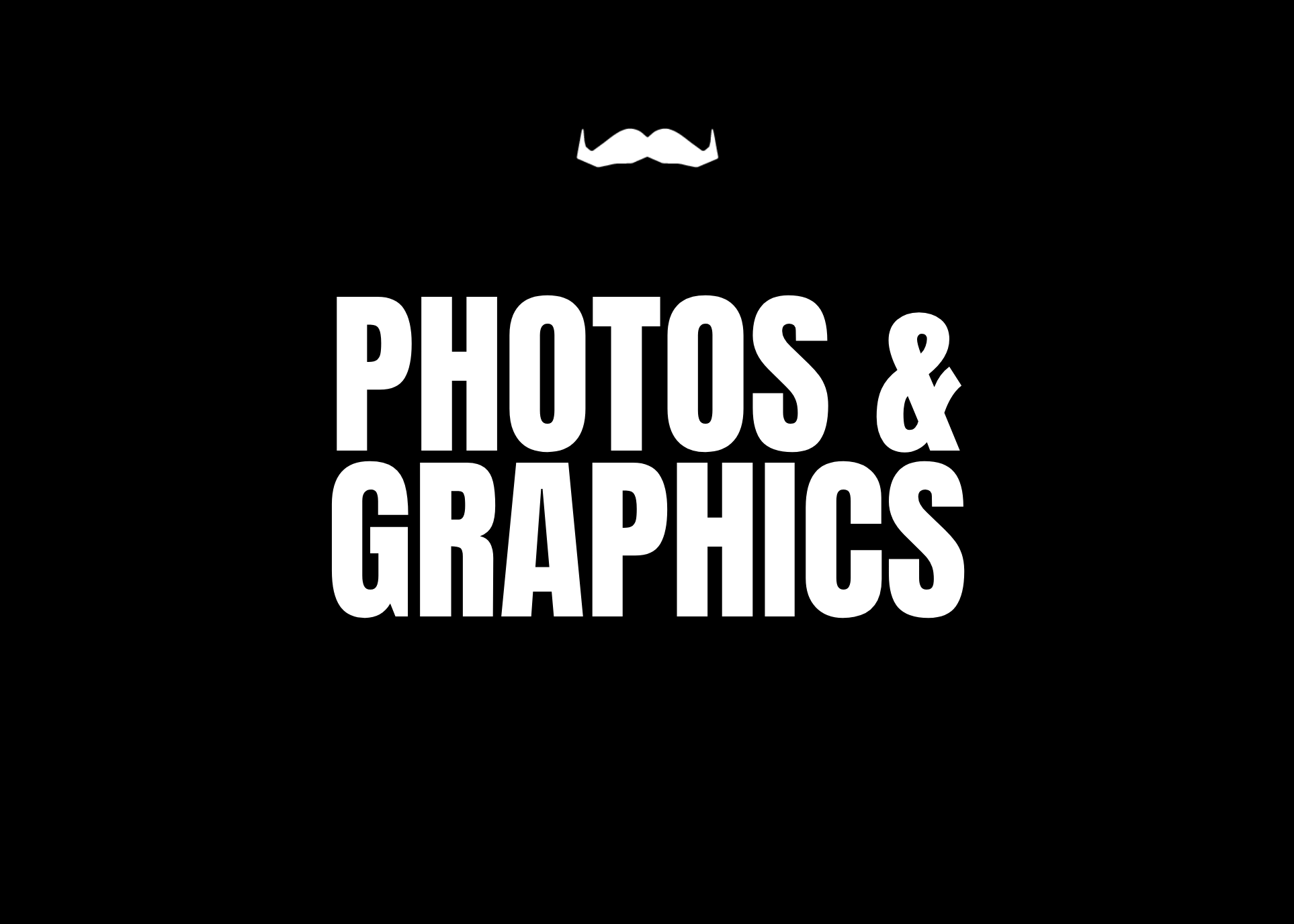 Download Movember images, rules & style guide and Movember logos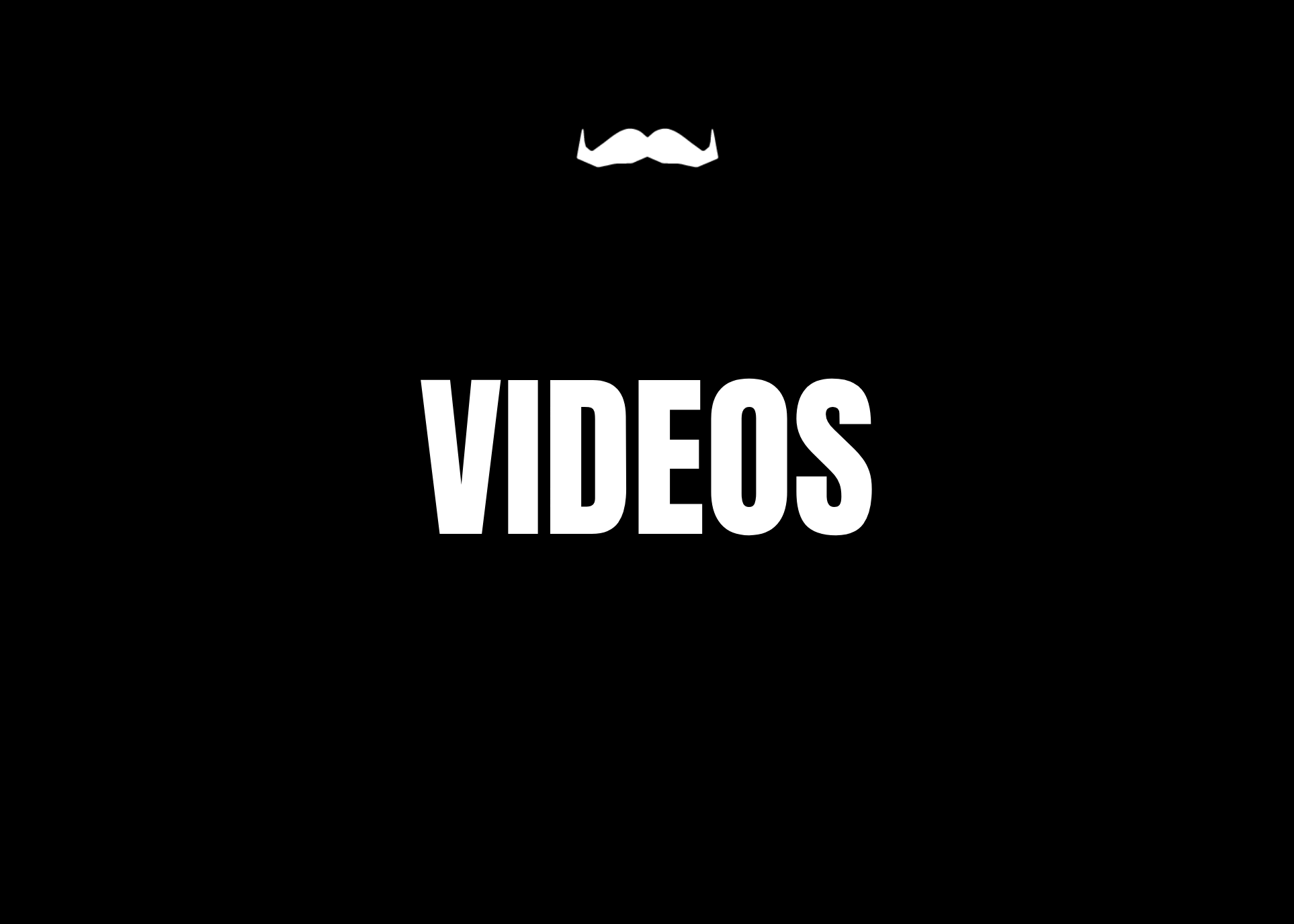 Movember PSAs and other videos highlighting the Movember campaign and programs funded by Movember
---
Movember Spokespeople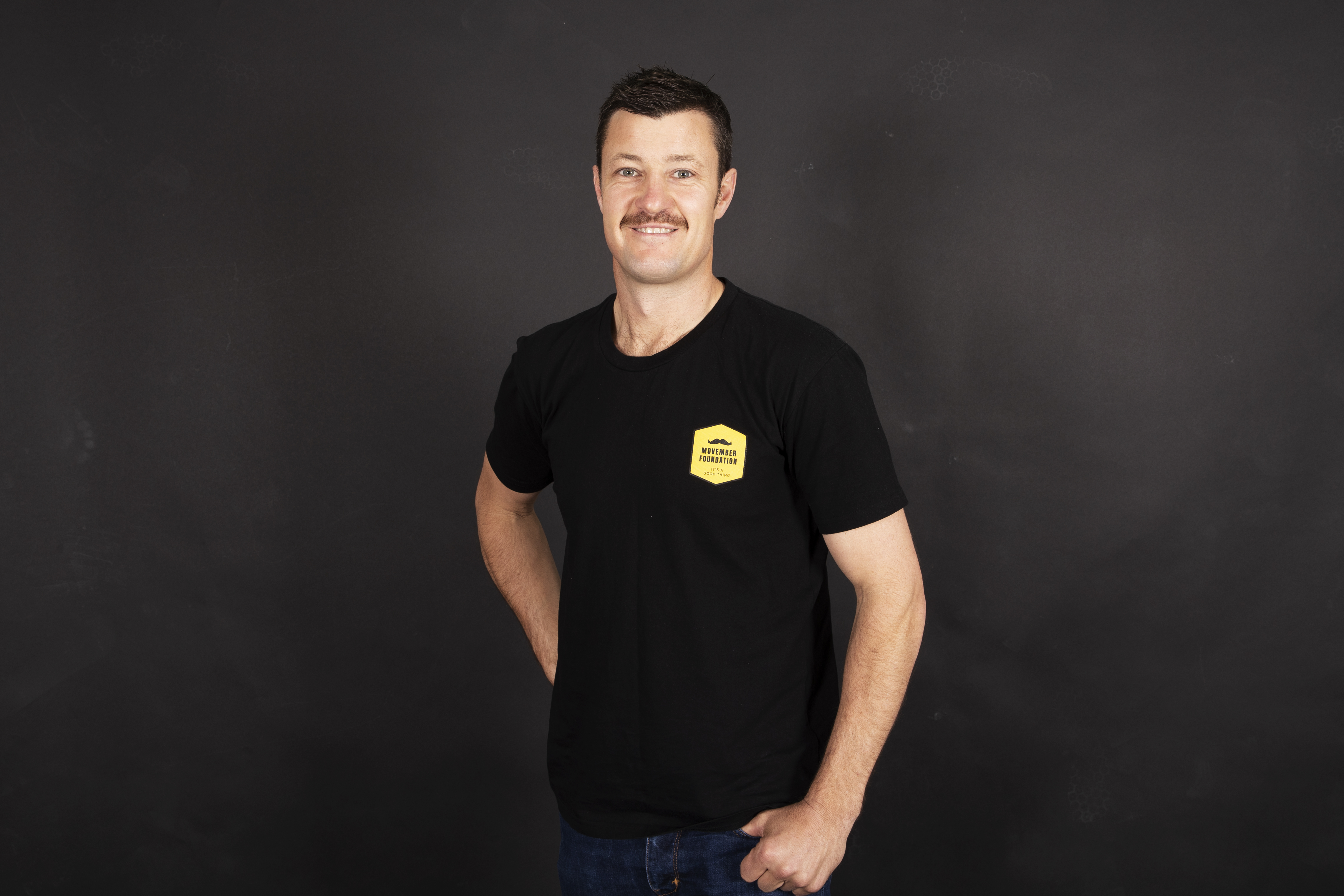 Robert Dunne
Country Manager New ZealanD
Robert has now been in the role for 9 years and is responsible for the strategy and implementation of the main fundraising campaign. Robert first worked on the Movember campaign in 2005 as a volunteer in London returning to New Zealand in 2011. He is driven by his passion to change the attitudes of NZ men to their health and the health of others. Outside of Movember Robert enjoys coaching his twin boys rugby team, a hit of golf and spending time with family.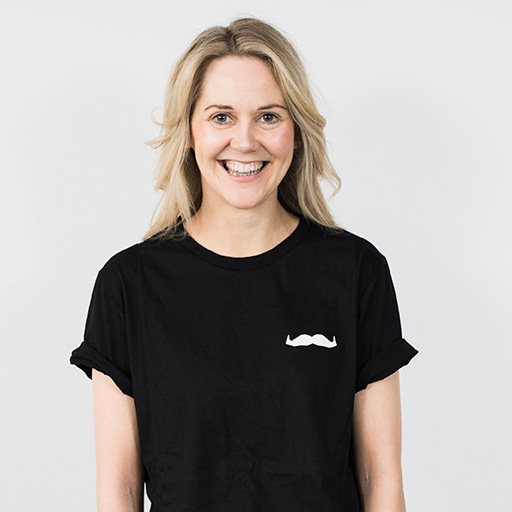 Rachel Carr
COUNTRY DIRECTOR (AUS AND NZ)
A passionate and skilled fundraising, marketing and comms professional, Rachel is responsible for the Foundation's go-to-market strategy in Australia. The former Head of Stand Up To Cancer (one of Cancer Research UK's highest profile campaigns) brings 15 years' experience in both the private and charity sectors to Movember. Under her leadership, Stand Up To Cancer experienced one of its most successful years to date in 2016, while the 2017 campaign grew both off and on air through in-show programming for TV shows including The Great British Bake Off, Hunted and Gogglebox. Rachel has also worked on brands including Budweiser, Cadbury and John Frieda.
Outside the office, Rachel loves dancing, singing (badly) and is a big Manchester United fan.
---
Movember Ambassadors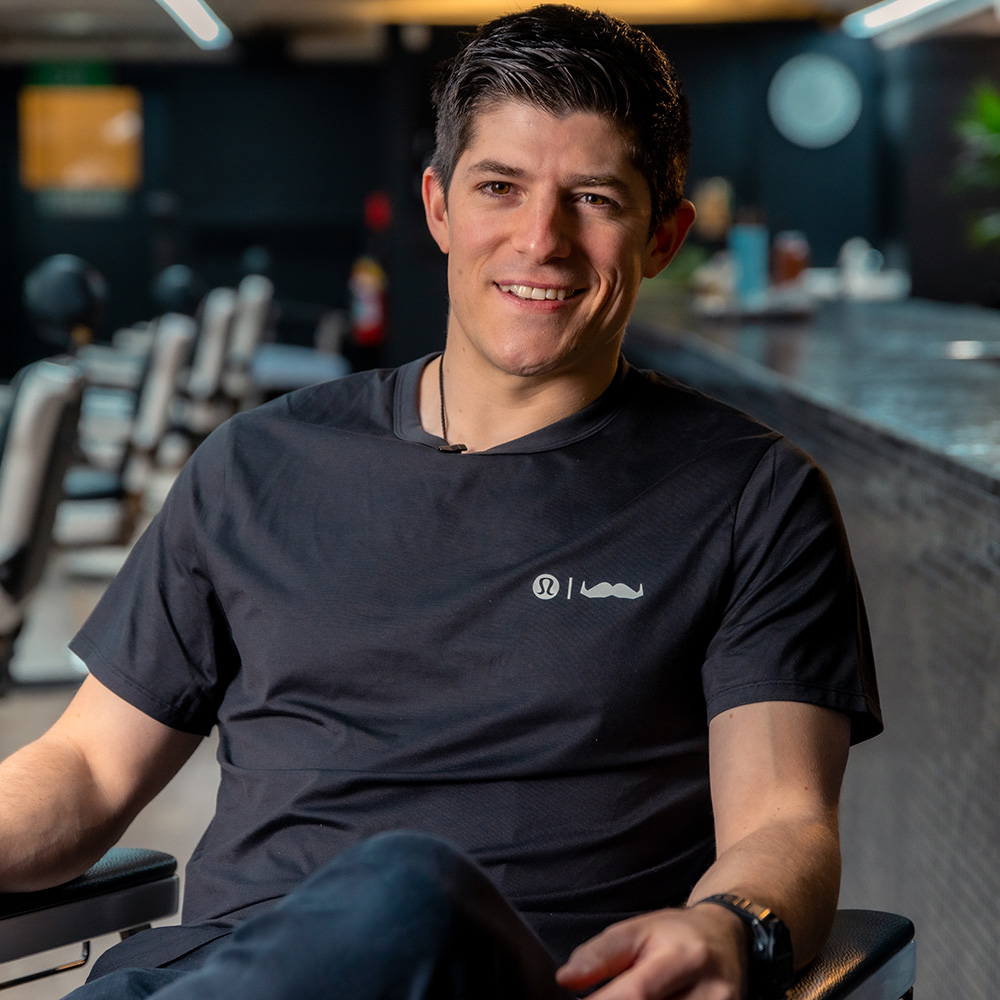 Jonny Hurn
Auckland
Jonny was born here but traded Wellingtons wind for Sydney's sand. Thankfully he got sick of walking on the beach, swapped his boardies for body armour, and can now be found walking the beat here in Auckland as a New Zealand Police Officer.
Between the funny stories, thermonuclear pies and flashing lights, like all first responders Jonny is exposed to the darkest moments in many peoples lives. These experiences take a toll and galvanised his passion for change. Jonny grows a Mo to see better mental health outcomes for Men, having seen the impact of this crisis both at home and at work. He is especially passionate about targeted strategies for his mates in emergency services, who carry a heavy load for all of us.
After work it's time at home with family before escaping civilization to hit the road on two wheels. You might just see him out there, taking the long way around.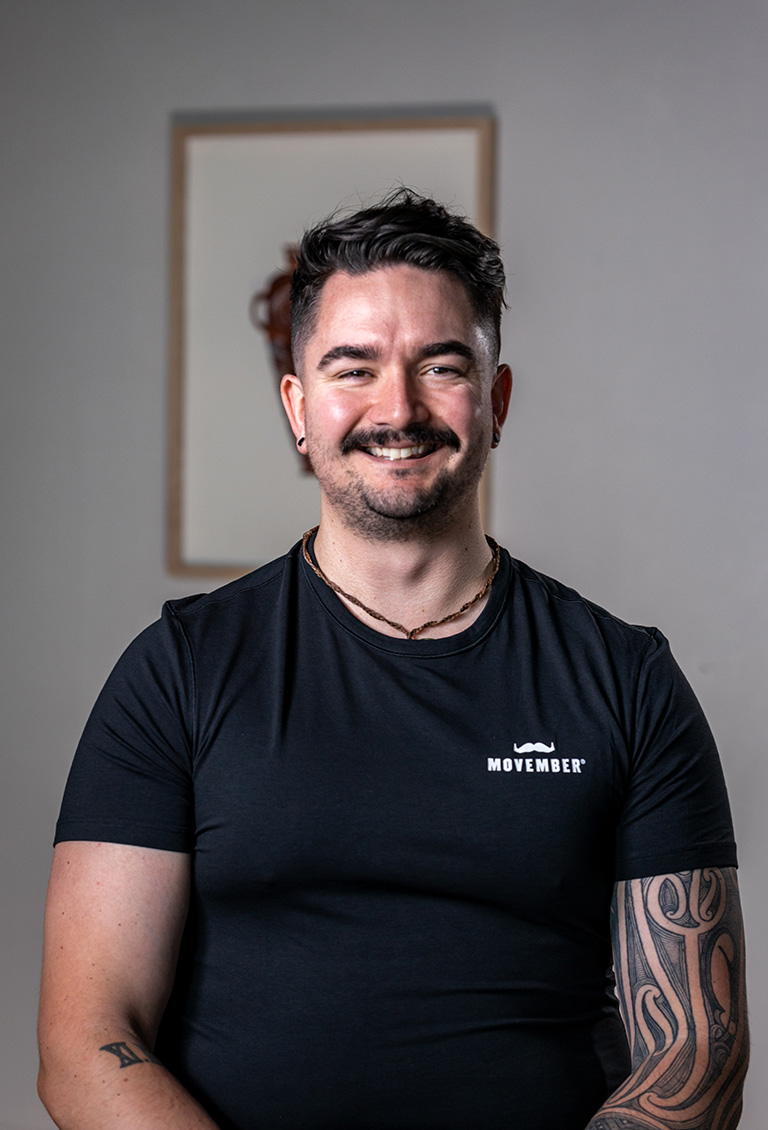 Tyson Hullena
Wellington
Tyson is a survivor of testicular cancer and an advocate for mental health. Tyson was sporting a moustache when first diagnosed with testicular cancer during November in 2013. Seldom clean-shaven, every Movember is a fresh(faced) reminder of the journey to overcome that diagnosis. He is a keen public speaker and is keen to have open conversations about mental health to stop men dying too young.
Hailing from the mighty Wairarapa, Tyson enjoys spending time near the ocean swimming, diving and surfing. You may also find him out running, in the gym or spending time with friends and whānau. Tyson's mo-style is the regent, inspired by New Zealand's own Billy T James.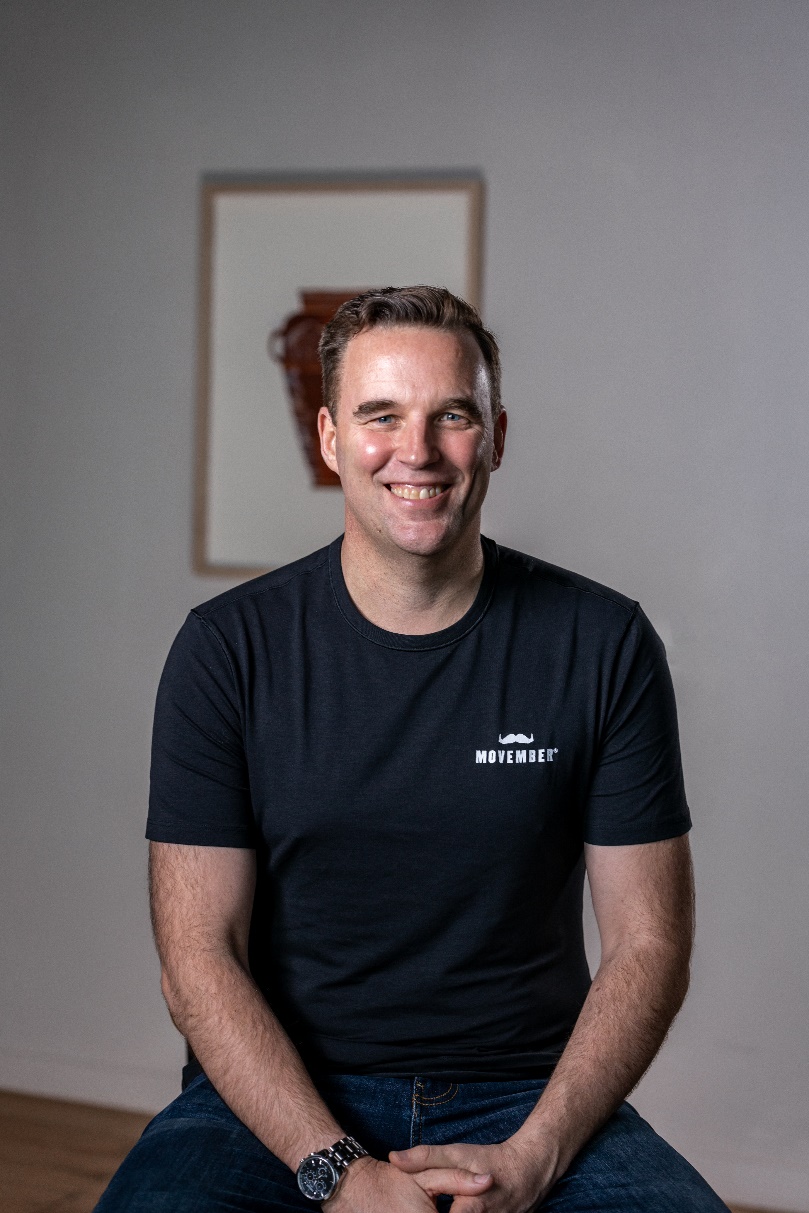 Craig Bulloch
HAMILTON
I am born and bred in the mighty Waikato, and Kirikiriroa will always be home. Even after traveling the world, I would always see myself setting up back in the 'tron'.
I have been there. I was so close to being one of many males lost to suicide. I have also lost too many friends to suicide. From the day I was saved, I vowed to help those that were in crisis. I set up the MATES matter NZ Charitable trust to help build life-supporting communities in the Waikato through a range of programs aimed to help people build awareness and then help those in need.
When not working I can be found riding my bike, running the river trails, playing cricket with mates and just generally making amazing memories with my wee whanau. Movember is special to me because it gives men an opportunity to have those tricky conversations and brings men's health into the mainstream. Movember's values align closely with my own.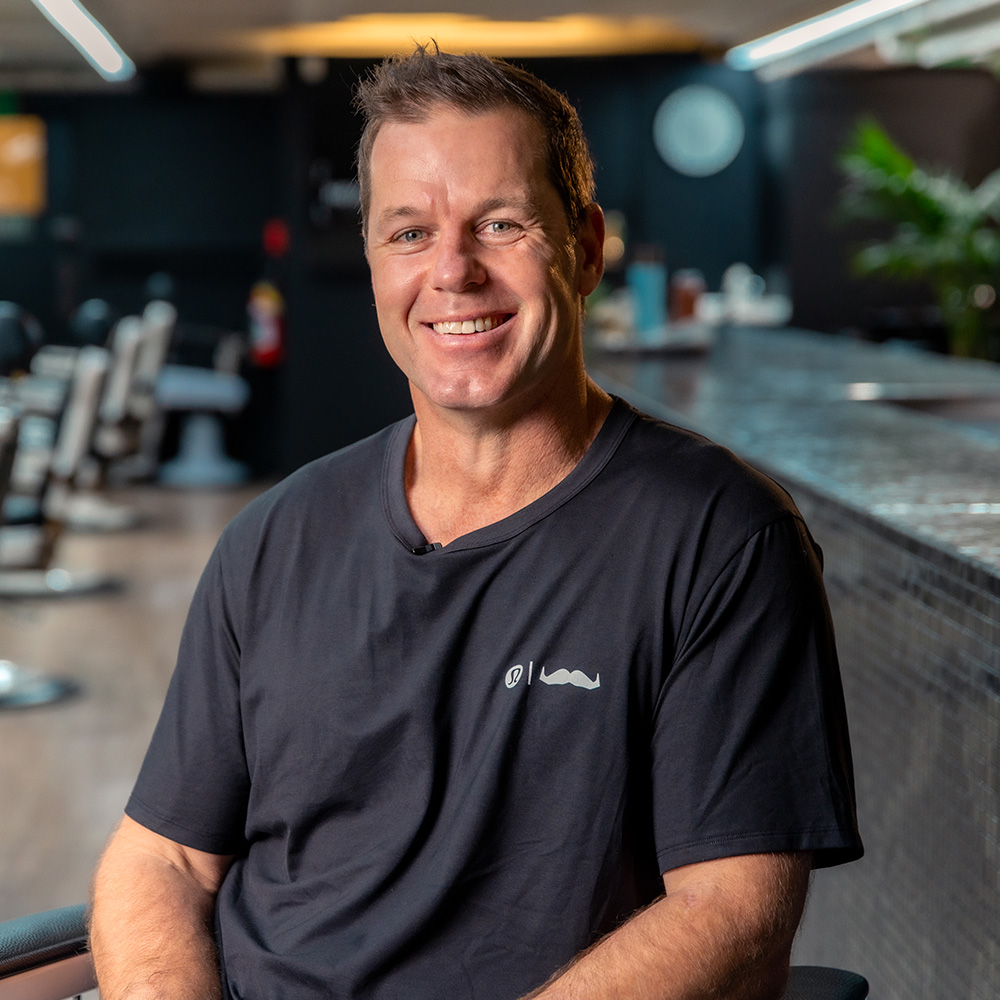 Steve Devine
AUCKLAND
Growing up, I had a fairly male-dominated life. I had a boy's boarding school education (1000 boarders) before moving to NZ to become a professional rugby player. If there is one thing I understand, it's that men don't ask for help. Due to multiple head knocks, I had to retire from rugby and spent a couple of years dealing with a serious injury.
It took hitting rock bottom, and, finally, a chat with a good friend who was a doctor, to head me in the right direction. This cycle is all too common with men across the country. The hardest thing we will ever do, is ask for help. Movember is saving lives and helping us all break this cycle. I'm happy to do whatever it takes to help. "Health and Happiness" is my motto, so the more adventures I can have on the water or in the hills hunting with my boys, the better I am.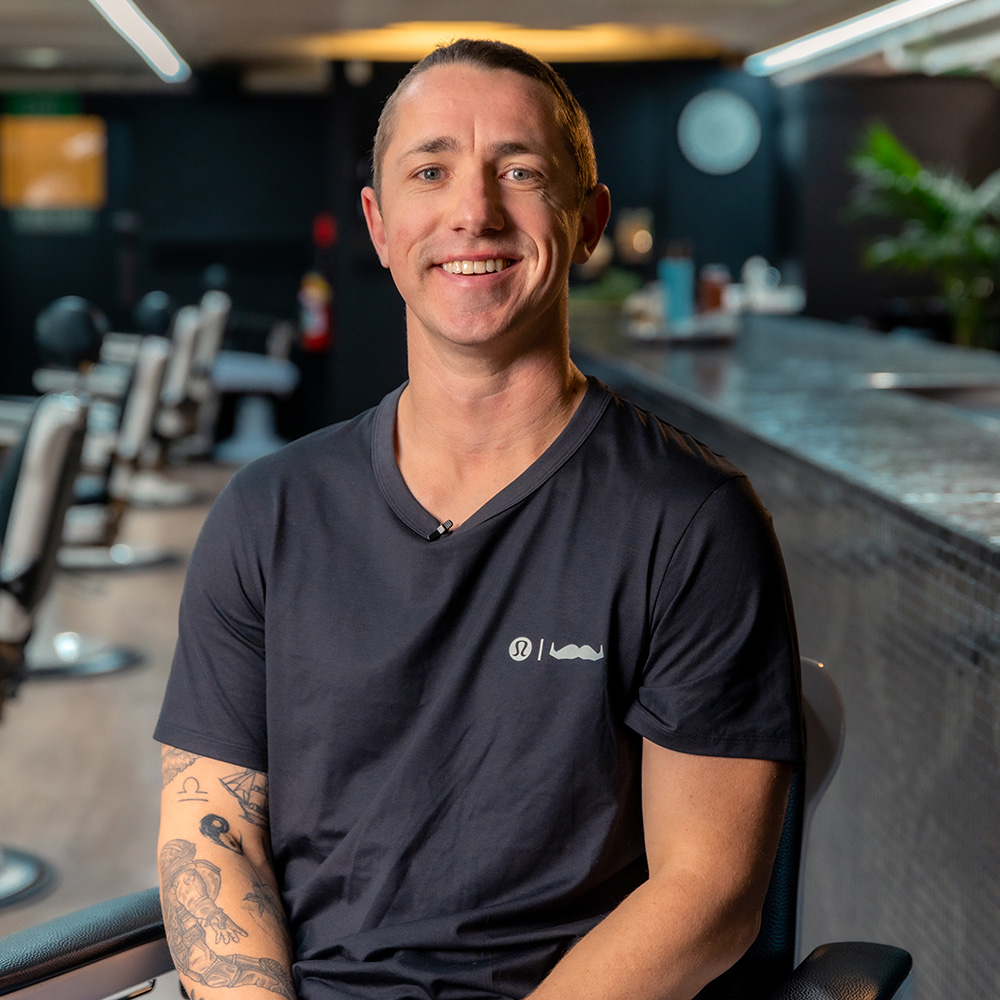 Regan Green
AUCKLAND
I've always admired Movember, for both the incredible brand, and the unbelievable things they do for men's health. I've always had a burning desire to help others, specifically in health and wellness. I've always been a people person and my relationships with the lads are very important to me. I've struggled with my mental health in the past, living with a lot of stress, anger, pressure and anxiety.
Then, in June 2020, my world was flipped upside down. Constable Matthew Hunt, my best friend, was shot dead while policing in Massey. This was easily the hardest battle I have had to face in my whole life and something I still struggle with today. However, I have had to learn a bunch of tools to help look after my mental state. Matt's death left me heartbroken, angry, sad and confused, but it's given me a kick up the butt to look after my mental health and pursue that desire of helping others do the same.
Movember's values and purpose align with my own very well. These are things like looking after our blokes and teaching the next generation; what it is to be a man; educating others around looking after their mental and physical wellbeing; and getting around the lads, checking in on one another and of course growing a moustache.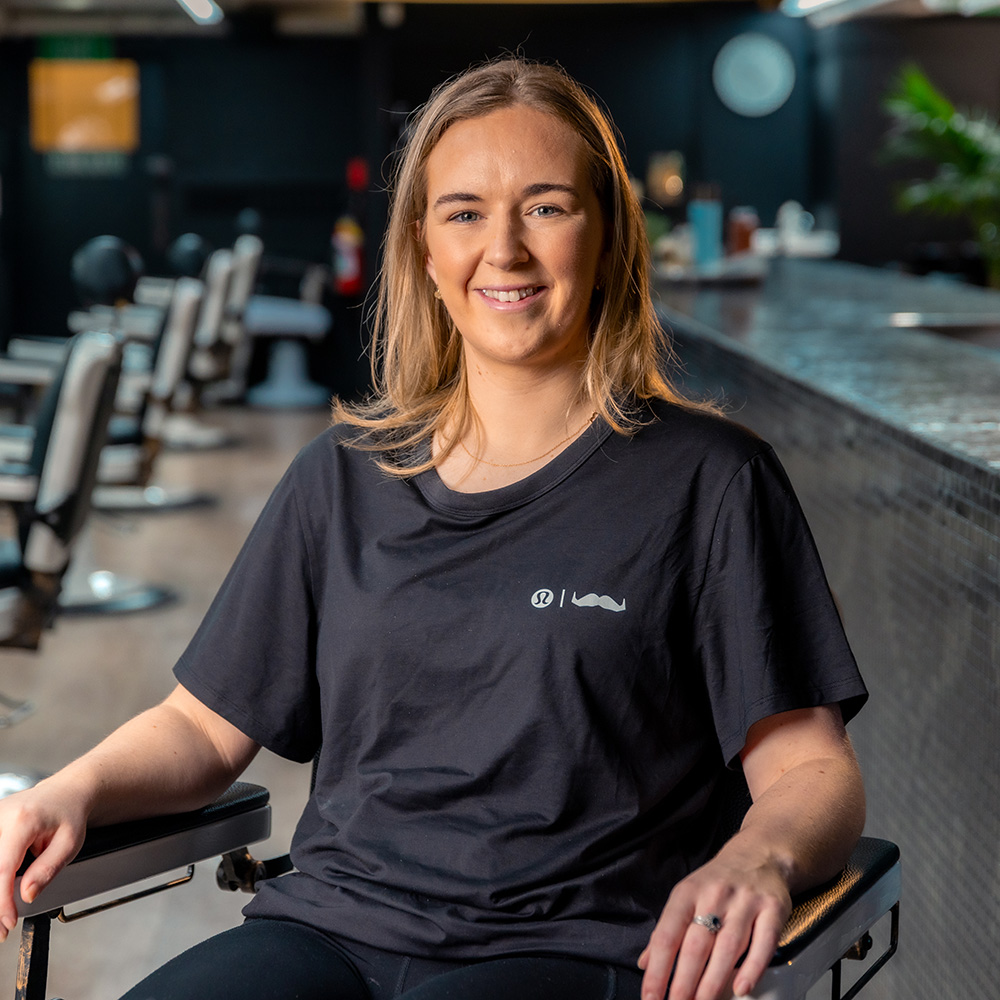 Grace Curtis
CHRISTCHURCH
After losing my dad to suicide I realised the importance of mental health and maintaining support among our communities, in particular among our men. I have since become very passionate about allowing men to acknowledge and share their struggles. One of my favourite sayings to come out of losing my dad is 'a problem shared is a problem halved' and I find it always rings true. I still feel there is a long way to go, but we seem to be on the right track.
I am very excited to join the Movember team and can't wait to see what the future holds for men's health here in Aotearoa.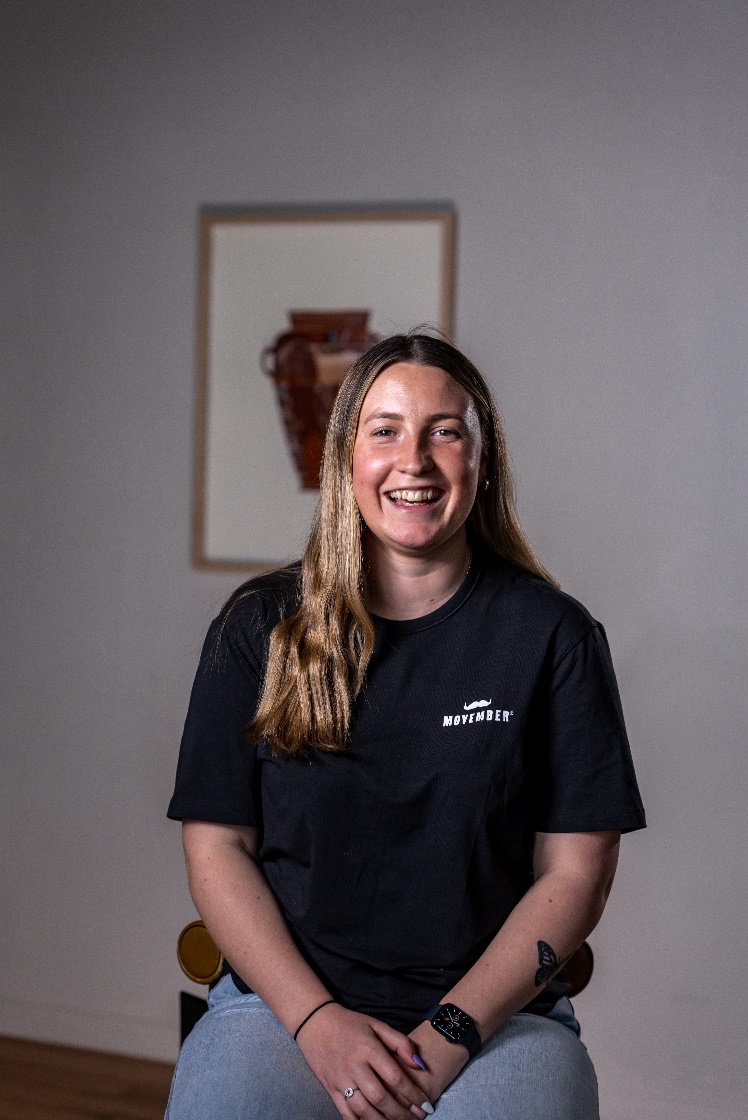 Victoria Clark
MOTUEKA
Nelson-based, and growing up in rural Southland, I've seen first-hand the effects of kiwi blokes sweeping their emotions under the rug.
I became a Mo Sister in 2020, aiming to raise awareness and understanding around men's health. I specifically want to help men feel less alone in their mental battles. It's not weak to speak.
My partner and I help manage a holiday park as well as own an online vintage clothing business. In our spare time you'll find us camping or trying to catch a fish.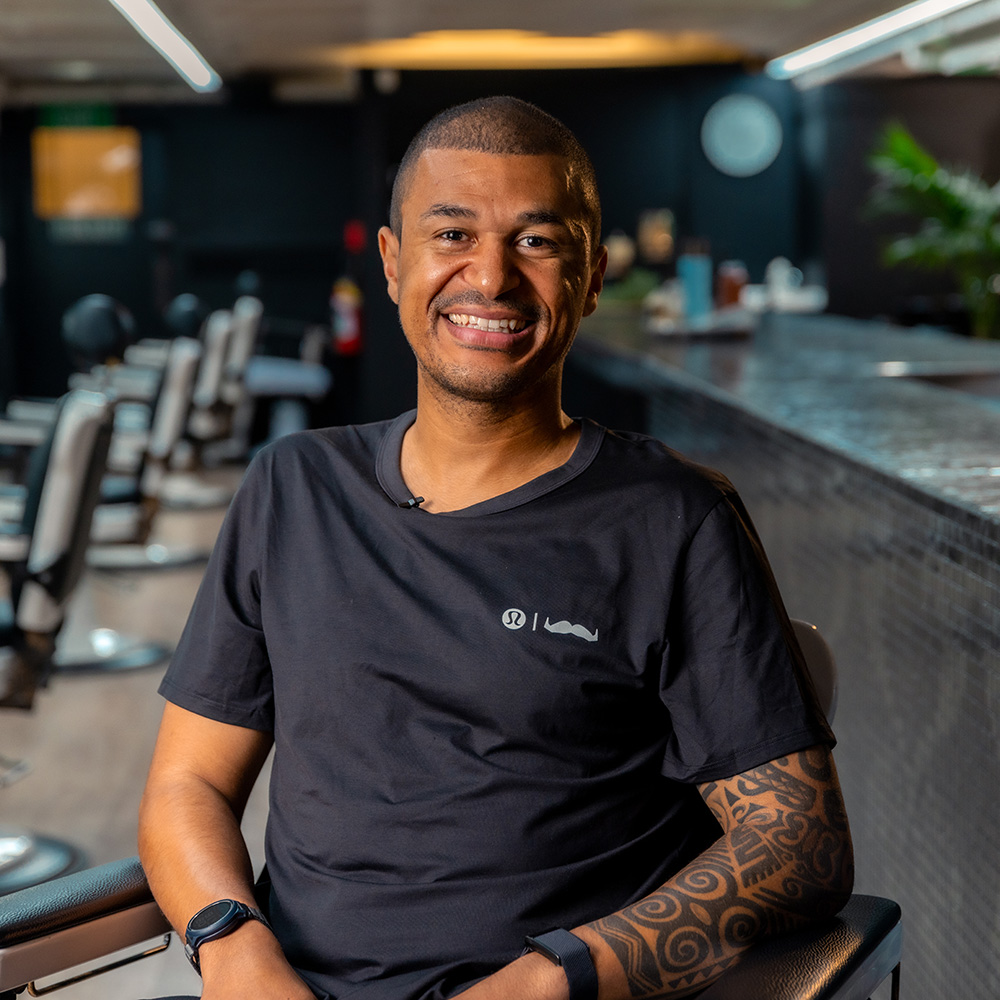 Ben Edusei
WELLINGTON
I was born in the UK and moved to NZ 12 years ago. During this time in Aotearoa I lost my father (53), father in law (58) and I have been on my own journey of mental and physical struggles. From my own experiences, I am determined to do whatever I can to help men become proactive about their wellbeing, and help change the face of men's health. I have actively been promoting men's health since 2013, travelling around the country doing events and public speaking, sharing my story, and helping men become more aware of their mental and physical health. In 2021 I was asked to become the lead role for the Movember [mo]re than a run initiative.
I work as running coach, personal trainer, plant-based advocate and a men's health lifestyle coach in Wellington. When I'm not working you will find me running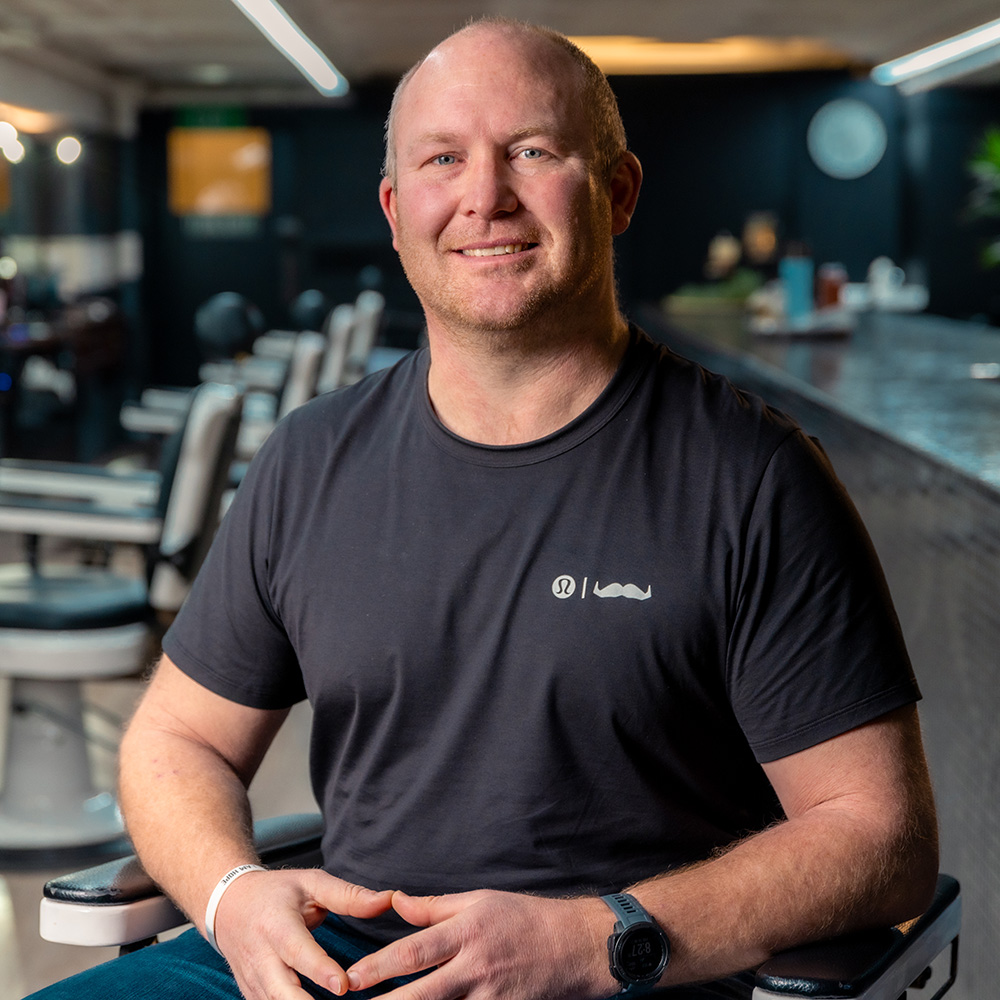 Matt McIntyre
cHRISTCHURCH
I grew up in Mid Canterbury on a farm. I travelled in my early twenties and ended in Sydney for a while, just as Movember was starting to get a name. Then in 2015 I moved back home to settle near Christchurch. I grew my first Mo in 2004 and I have not looked back since. In fact, I've been known to try different styles of Mo over the years.
Since returning home, my wife and our three awesome daughters settled into a semi-rural lifestyle. We're in a small town where I volunteer as firefighter. What we experience when the siren goes off can be traumatic – and having people around you helps.
I'm very involved in rugby, and, when I have more spare time, you might find me hunting in Canterbury's back country mountains.
It is a real pleasure to join Team Movember. I look forward to working with people to help remove the stigma that men have that is "she'll be right" – and let men everywhere know that it is ok to ask for help and talk to each other.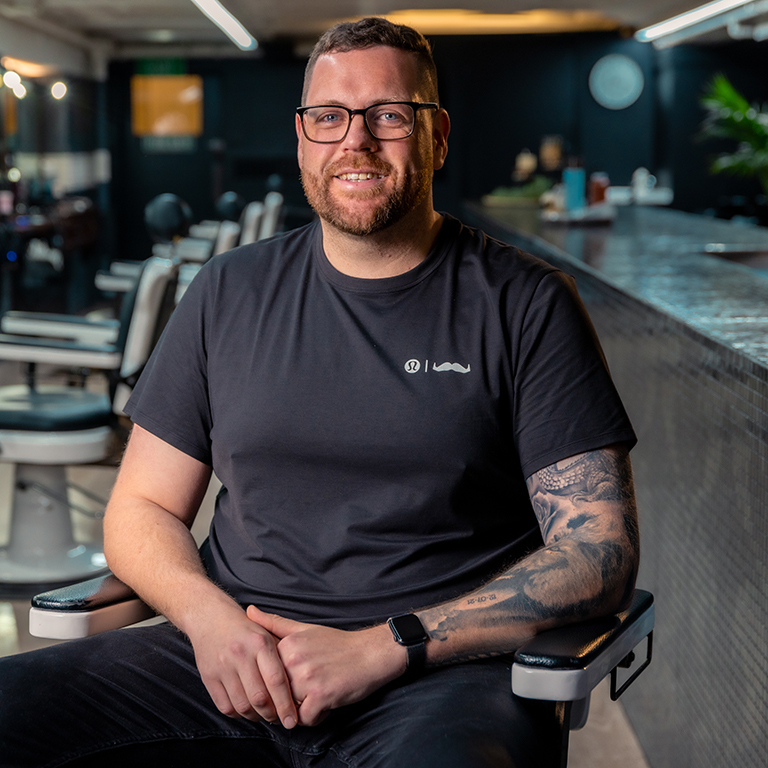 Jack Newman
Auckland
Born and raised in a countryside town just north of London, Jack left the comforts of his family home to embark on an exciting, yet daunting, journey to New Zealand at the age of 19 – and it didn't take long for him to fall in love with Aotearoa and start to call Auckland home. Through personal experience and his career in the life insurance industry, Jack has seen too many examples of men losing their lives too young. From those experiences, and with a lifelong passion for helping others, Jack is determined to do whatever he can to help men take better care of themselves and connect with those around them. After several years of fundraising for Movember – and being fortunate enough to attend some epic Movember events – Jack developed a special connection with Movember. As a proud father of four, he spends much of his time outside of the office coaching and supporting his children and their friends at various sport grounds, dancing studios, and swimming pools around Auckland.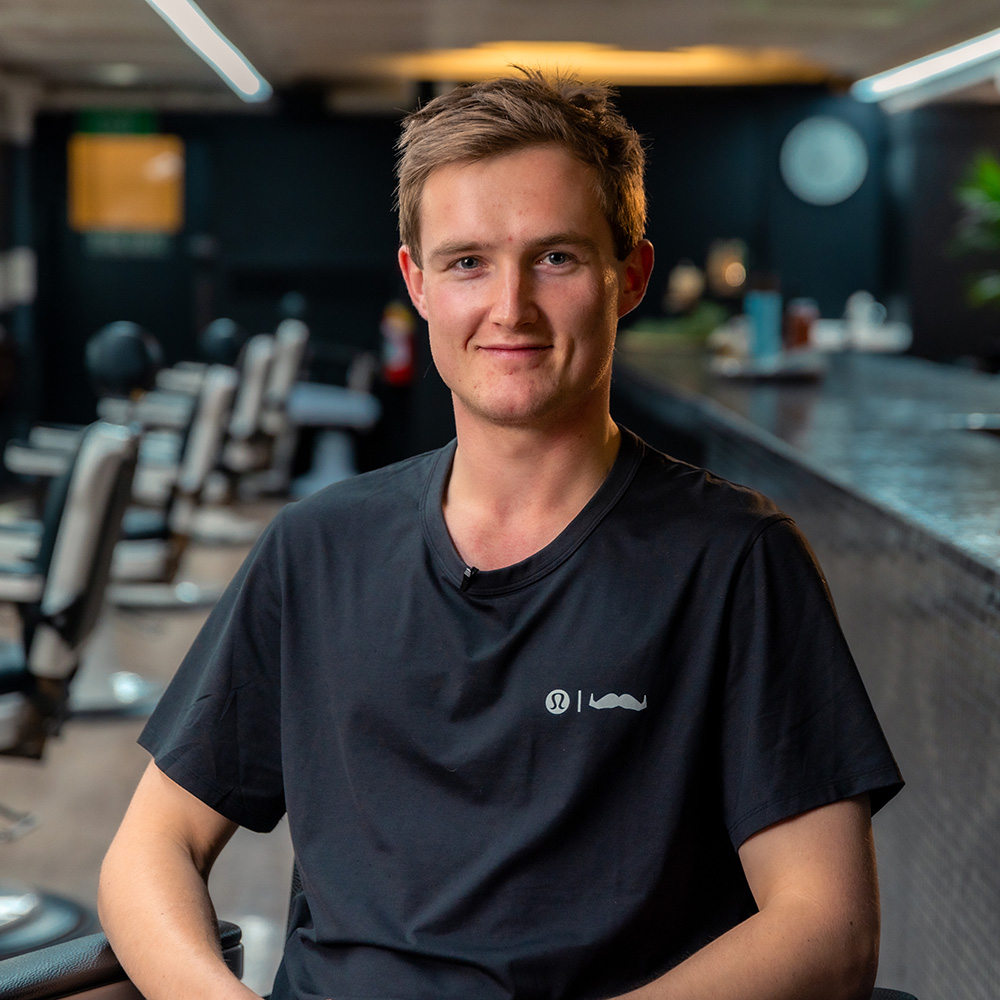 Riley Scott
CHRISTCHURCH
I began my Movember fundraising journey in 2020. Some friends were already doing it and I felt really inspired after I joined their team. It was at around that time that I lost some people close to me to suicide. I was filled with the urge to do something bigger than myself, and Movember seemed like the thing that I associated with most.
Skip forward a few years after I'd attended my second Movember Hall of Fame breakfast. I wanted to be more involved, and I felt that I could make an even greater difference as a Movember ambassador.
My attempts at growing a Mo aren't spectacular, so my main method of supporting Movember is to Move – running for the men we lose to suicide. The support from my friends and family has been phenomenal to date, and as a Movember Ambassador I hope to do even more.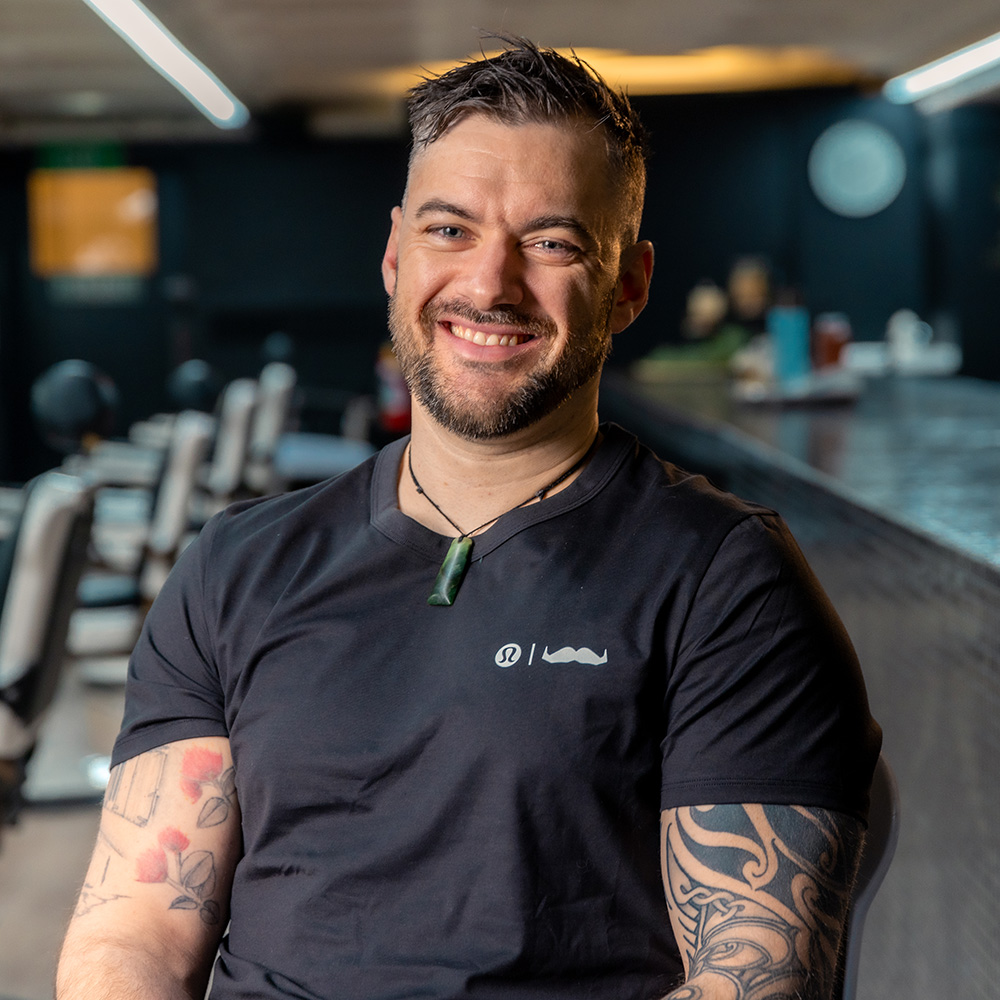 Karl Tily
wELLINGTON
I've fundraised for Movember and grown a Mo (with varying degrees of hairy success) for over a decade.
A big part of my motivation was my grandad. A few years back, he fought prostate cancer and came out the other side.
Through this experience I learned so much about what Movember is all about. It's bigger than just one man who meant a lot to me – it's about making a difference in the lives of my family and friends, and making a difference to men's health overall.
I am a fanatic for all sports, although I love golf the most. And o be honest, there aren't many better places to have a yarn and get something off your chest than on a golf course after a three-putt bogey.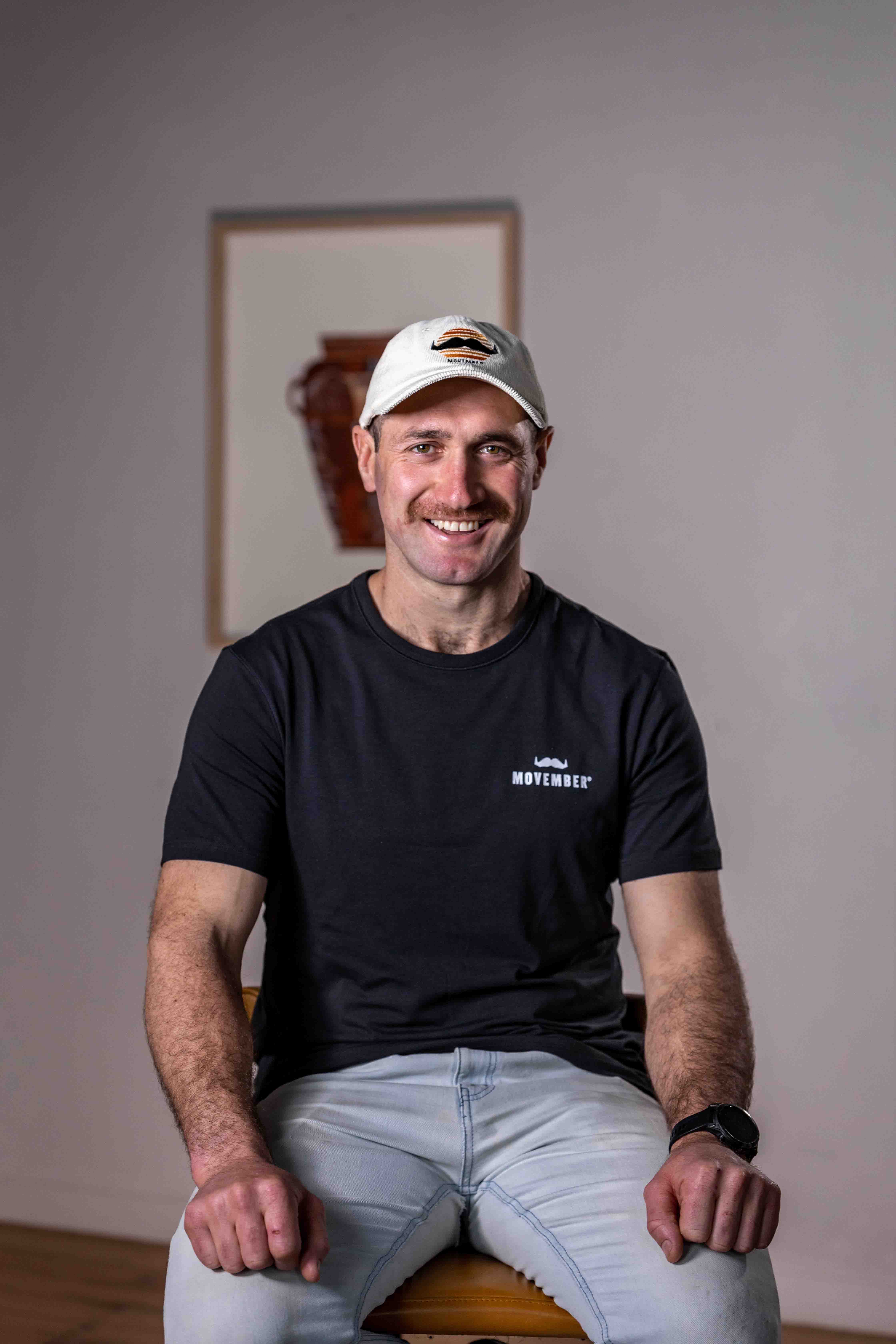 Ben O'Carroll
MEDBURY
I'm based in rural North Canterbury and am heavily involved in the sheep and beef farming sector. I first got involved with Movember through campaigning a run I did in 2021 where I ran 111km from The Cheviot Trust Hotel down to The Carlton Pub in Papanui. I've seen how Movember can help our young men in this country and provide tools for people in need. I want to help people, particularly younger men in the rural sector, and hope to be someone people can call on. The stigma around mental health is very much still present and with foundations like Movember we can help lift that away and create awareness and help for anyone in need. Having dealt with certain mental health issues myself, I feel I can relate to people who quite often won't feel like opening up. When I'm not farming, I'm the drummer for the band Dolphin Friendly and also an avid runner and endurance sport athlete.
---
PR Contacts
Robert Dunne
Country Manager
robert@movember.com
0211 825 395
---
Back to top